Has a jail door closed on your loved one?

Do you need a bail bond in central or southeastern North Carolina – or anywhere in the Southeastern US? We're happy to help. 
Just pick the office closest to you. Outside these areas (or if you're just not sure), call our transfer & referral line at 910-547-8474.
We will work to find you a local agent who can help!
YES – we do bail bonds for vacationers. YES – we bond people who are from out of state. YES – we specialize in difficult bail bonds. YES – we find ways to help people who are higher risk. YES – we have solutions for people with court ordered monitoring. 
For most bonds, the process is simple and fast. Give us the defendant's name and what jail they're in. We will verify charges and bond amount with the jailer. We'll give you a price and the number of cosigners needed. We will also discuss whether collateral (cash or property) will be needed. If you're in agreement, we will arrange a time to meet you at our office or the jail. We'll do a bit of paperwork with you, collect the money and give you a receipt, and turn in the bond to the jail. Soon, your loved one will come out and you can take them home!
NOTE: Larger bonds need to go through an approval process; we need to verify information about the defendant and cosigners. We can often get large bond approval done quickly, just understand that we need to carefully evaluate your situation so that we can best help.
IMPORTANT: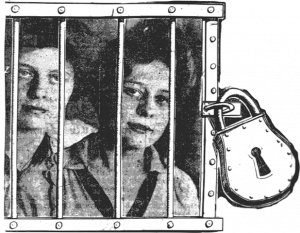 Each cosigner needs to understand that they are signing a legal contract that obligates them to pay the full amount of the bond if the defendant misses court and cannot be located quickly.
Cosigners and the defendant also need to understand the bond can be revoked and the defendant returned to jail if payments are not made or the defendant violates court orders and bond terms.
We want you to be completely comfortable with this process and with what you are agreeing to, so be sure to either call our office or ask your agent if you have any questions! We can always put the brakes on, explain, and give you time to consider!
If you're along the coast, call our Wilmington office at 910-232-7383.
Inland, please call our Columbus County office at 910-640-2318.
Central NC, call our Harnett County office at 910-891-8650.
Western NC, call our Shelby office at 828-303-4004.
Not sure, call 910-547-8474.